The ultimate LinkedIn for Sales masterclass course created specifically for business development, sales & marketing professionals, entrepreneurs, and self-employed business owners.


Isn't it time you became a smarter, more efficient LinkedIn user?
What will I learn in this course?


Marketing foundations
Great LinkedIn strategy starts with great marketing strategy! Before we go anywhere near personal profiles, connecting or indeed, content, we need to look at how much do we know (or don't know) about the people that we are trying to influence! Perfect for non-marketers, this snapshot of core marketing foundations include:
Goals, gaps, success
Building trust and selling subtly
Who am I selling to?
Louise's LinkedIn Ground Rules
Your LinkedIn Strategy
Essential Privacy Settings 
3 essential privacy settings to give you more confidence when using LinkedIn.
Control how much (or how little) information is given away when you look at someone else's LinkedIn profile
Don't want people to know when you update your job title? Turn off this setting and save your blushes!
What do non-first degree connections see when they land on your profile?
Your Personal Profile
The big section. 9 sections on your personal profile to revamp for a polished and professional profile that builds trust!
Cover image
Location
Why you need a good profile photo
How to update your profile photo quickly and easily
The 'Featured' section
The 'About' section
Experience / Work history
Recommendations v. Endorsements
Personal Headline (VERY IMPORTANT!)
What is your headline and why it's important?
LinkedIn as a search engine and how we influence it - and why!
Headline examples to inspire you
Keywords? What are they?
Why keywords are so valuable and powerful
Finding your keywords
TASK - defining your keywords
Connecting
A hugely overlooked area in LinkedIn. Think of your network and community on LinkedIn as your bitcoin investment. And the beauty of connecting on LinkedIn? You can do it online, globally with the click of a button. The LinkedIn app & QR codes come in handy here too. But there is an etiquette to connecting!
4 ways to grow your network on (and off) LinkedIn.
Finding relevant people to connect with on LinkedIn using the FREE search filter.
Connecting confidently on desktop AND the one big thing (not to do) on mobile 
Using QR codes to connect quickly and easily (mobile app only)


Content (personal profiles) 
Finally you say! Without a doubt, content is the topic I get asked about the most. It's tangible, and gets the most attention. But it can be a surefire way to annoy people if you get it wrong. We cover all you need to know about creating powerful and purposeful personal profile content.
Content ground rules
Personal page content v. company page content
Why do we post content?
When to post!
A content posting checklist
Different types of content
How to post, like, comment and share content
How to measure analytics and why this is essential! 
LinkedIn company pages
The LinkedIn company pages often get created and then forgotten about. Or companies forget about the power of their employee's LinkedIn personal pages. But company pages can be an asset when used properly. Everything you need to know about setting up and running a successful LinkedIn company page.
Creating a company page
Updating the various sections and elements
Adding administrators
Accessing the company page on desktop and mobile
Company page content - theory, strategy and examples
Posting, liking, sharing and commenting on posts
How (and why) your employees should tag company pages in their posts
Interacting with posts when tagged in them
Company Page Analytics
All about the data - company page analytics
Course Curriculum
Click the arrow below to see the full module list.
(Yep, it's a HUGE course that will transform how to you use the free LinkedIn plan!)
Purchase LinkedIn for Sales Ultimate A-Z Masterclass Today!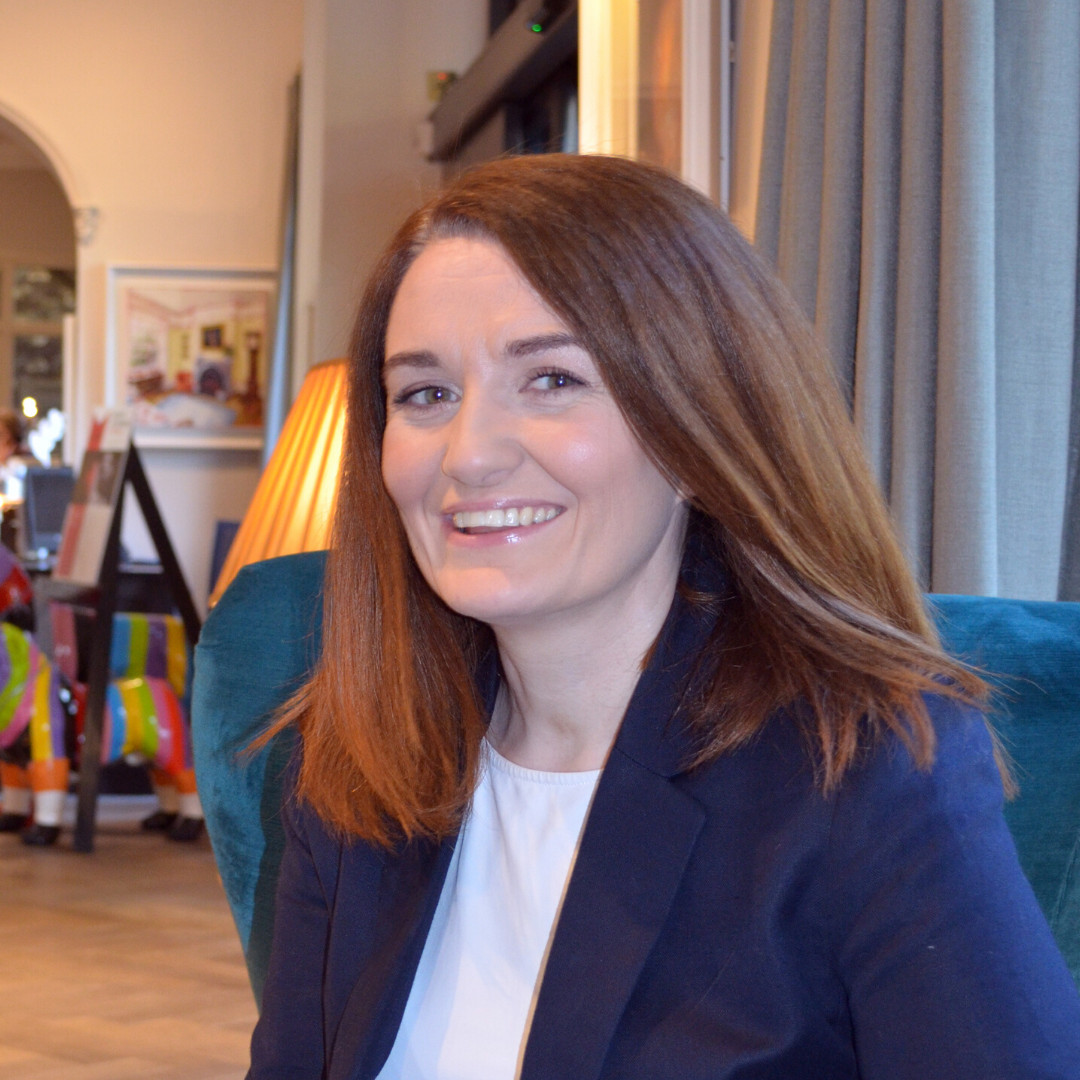 Hi, I'm Louise Bunyan, Founder of Smartfoxtraining.com & Your Trainer
I've trained over 1,000 people (in person!) in LinkedIn for jobseekers and sales, across all skill levels, since 2017.
I discovered how to use my marketing strategy expertise with my SEO, website copywriting and digital marketing skills to optimise my LinkedIn profile, making it stand out, shine and build trust.
Next, I founded smartfox.ie and created in-depth training training packages for entrepreneurs, sales, business development and marketing teams on how to get the most out of the free LinkedIn plan.
Now, I've transformed all of my rigorously tested in-person and on-site workshop training into a suite of easy to follow, step by step videos where I'll show you my secrets to LinkedIn success.
How we started
We started out delivering LinkedIn training in-house on-site with sales and business development teams through full day workshops. A baptism of fire some might say! 
Then we started open workshops for small groups of sales, marketing professionals, entrepreneurs and business owners from various backgrounds and industries. They would gather in a conference room for a day's training on LinkedIn for Sales and leave empowered and emboldened to take on LinkedIn and win. 
Our Mission
Our mission became all about
empowering
everyone in how to use the free LinkedIn plan efficiently and effectively regardless of job title, role or industry, in order to drive their personal and professional career goals. 
The reason for our success?
We figured out very quickly with
pre-training questionnaires
that the same learning needs and issues kept coming up again and again i.e. no confidence, lack of technical knowledge, and an overwhelming fear of 'doing something wrong and looking foolish in front of my entire professional network'. Sound familiar?


Real world tested training
Our training has been
rigorously work-shopped
, tested and tweaked to address very real practical and technical learning needs of our attendees. The feedback has been consistently and overwhelmingly positive with great ratings. We know that our unique methodology and approach to LinkedIn works time and time again. 
Toolbox - long after the training is finished
We empower all of our trainees with a
toolbox
of do's and don'ts across marketing methodology and technical skills for LinkedIn so that they have
no fear
when implementing changes on their own LinkedIn personal profiles and their LinkedIn company page long after they finish our course. They know what to do and why they are doing it and how it aligns with their marketing strategy and business goals.
Free LinkedIn Plan
That LinkedIn Premium plan is very expensive isn't it...And we won't even mention the price of the Sales Navigator plan. And did you know that many of our trainees actually end up cancelling their expensive paid plans when they see what I can do on the FREE LinkedIn plan. It all comes down to knowing the gaps in what you are doing now and where you want to be, getting your marketing straightened out and doing the basics well - really well.


Marketing Foundations for Non-Marketers
Anyone can show you what to click, and what to update on LinkedIn. But we are
marketers
, and so we
show you
why
you do
what you do
on LinkedIn and how this aligns with your target market. There is always a reason behind your activity and time spent on LinkedIn to build trust and influence the right people. And yes - we're obsessed with data and measuring our analytics to see the impact of our efforts!


We teach you how to fish forever, we don't give you the fish. It's better for you this way!
Purchase LinkedIn for Sales Ultimate A-Z Masterclass Today!